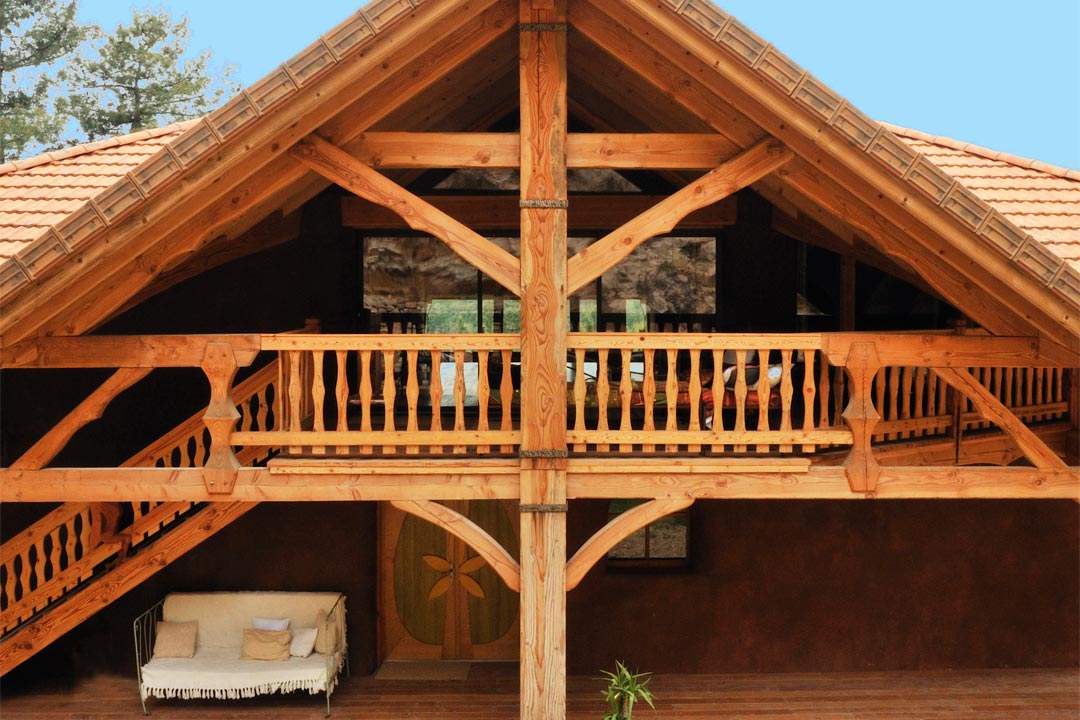 Well being and ecology
–
The Nid des Anges is a place in harmony with its environment that will allow you to discover the word 'nature' and all its wonders.
The Nid des Anges is an Eco-friendly house built with natural materials such as wood, straw and clay. Each room of the house has its personality. Its surface of 240m² on two levels is able to welcome up to 15 people.
The kitchen, completely kitted, is spacious and practical.
The house has four bedrooms, soberly decorated and well tempered. The calming atmosphere and the comfortable beds will allow your night sleeps to be reinvigorating and very well appreciated. The bedroom located on the ground floor is placed to welcome people with restricted mobility.
The house has two beautiful bathrooms, they will answer all your needs and while respecting those of the environment, thanks to the eco-friendly built.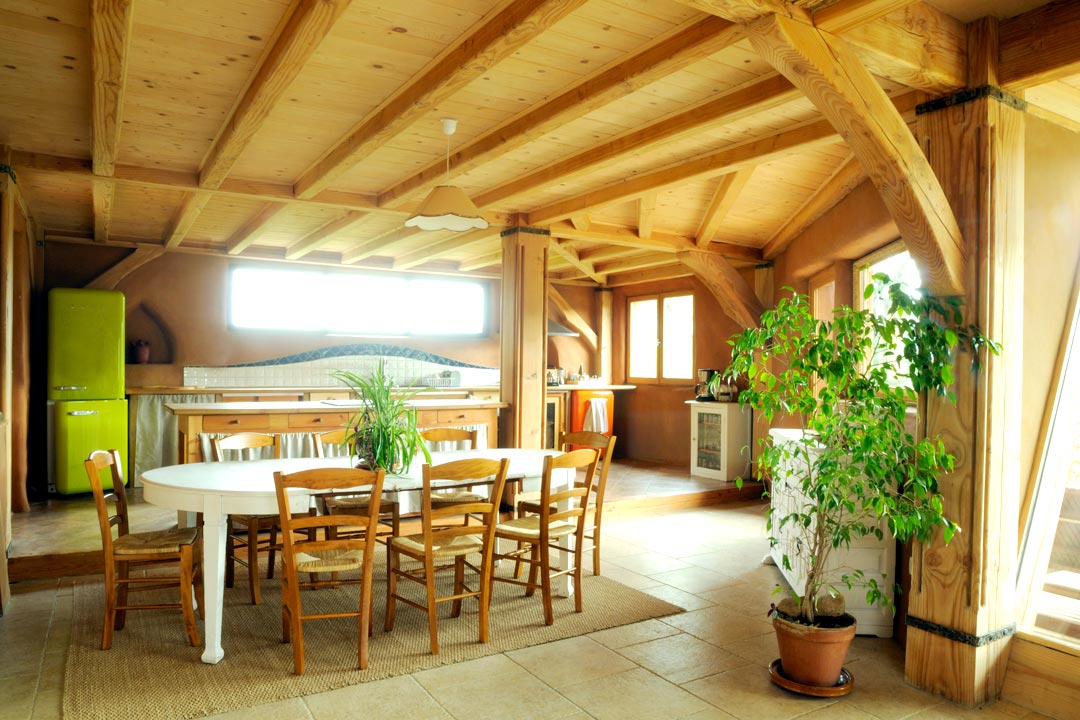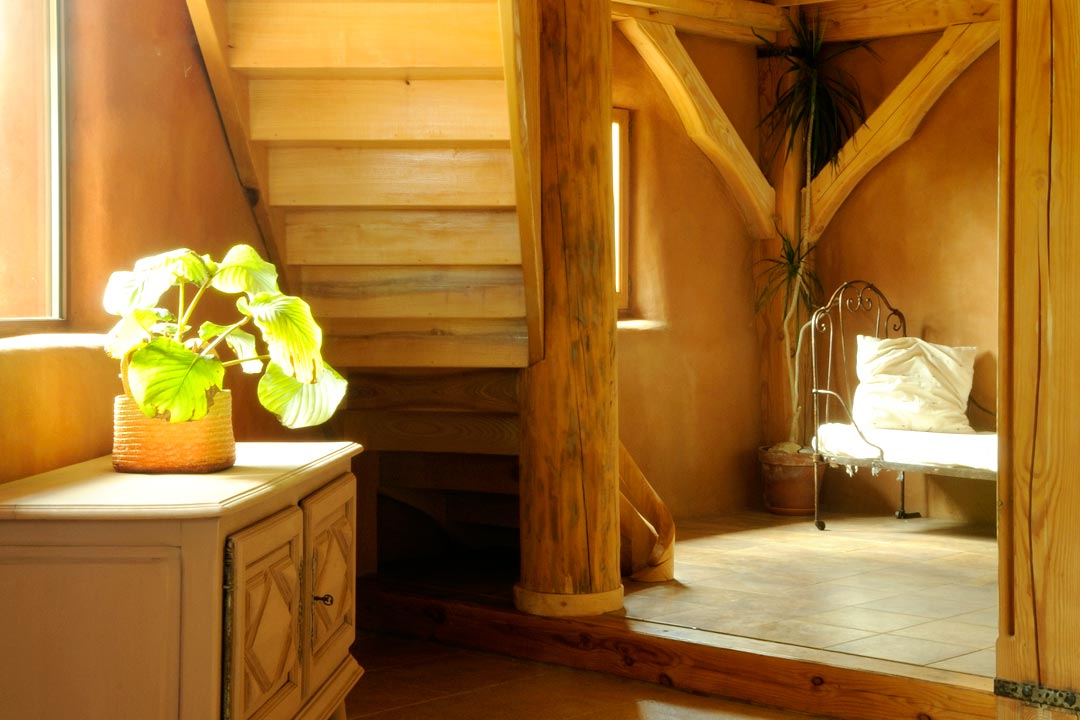 There are four lounges available to use. Ideal for reading, lounging in front of the fire place, admiring the green valley or enjoying music.
Everything is possible.