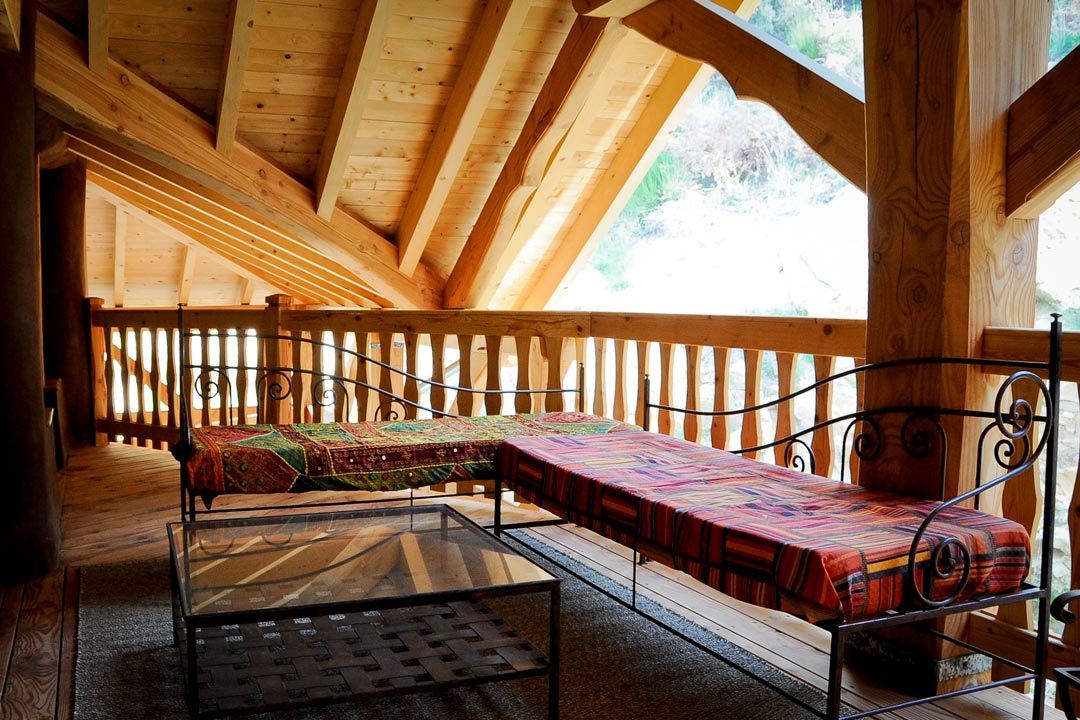 Throughout the day
–
In the heart of the Nid des Anges house, the fireplace diffuses its warmth, entices you with its moving flames. There are several lounges where everyone can relax during the day. Whether it's listening to music, reading or resting, the lounges will be suitable to enjoy the moment.
On the ground floor
–
There's a comfortable lounge with a fire place. It's a large and pleasant space practical throughout the entire year. Several bundles of wood are available for the winter time, as there's nothing like spending a cold evening in front of a crackling warm fire.
Next door there's a small lounge room ideal for those who want to relax and listen to music in all intimacy.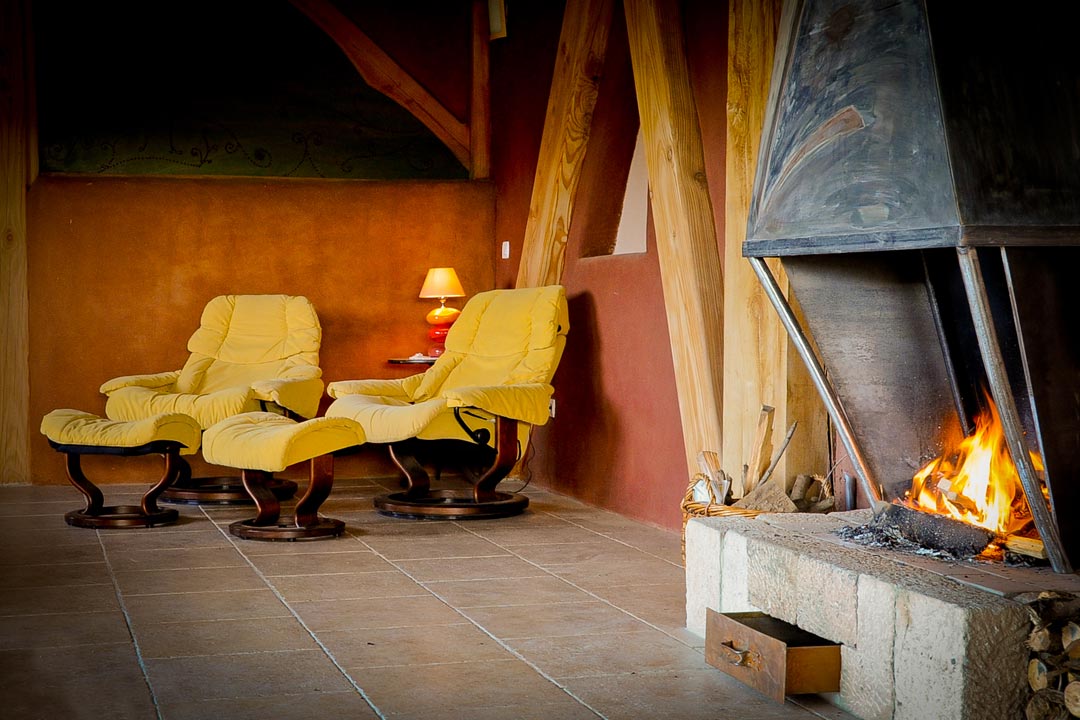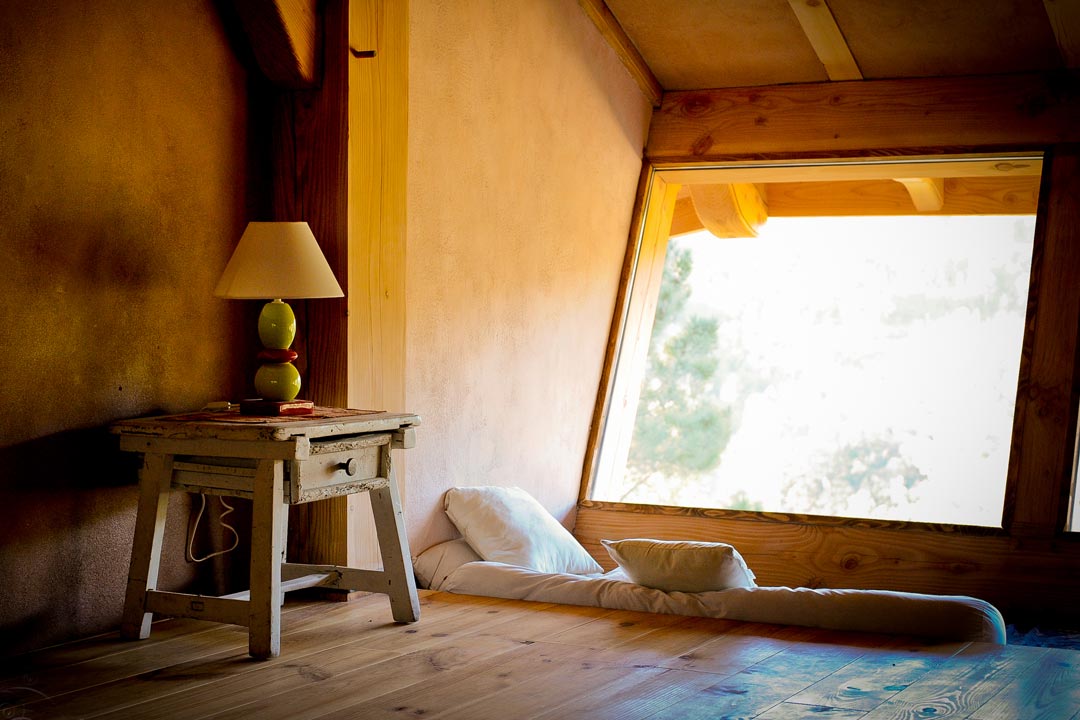 On the first floor
–
There's a lounge by the bay windows overlooking the valley, it's the ideal place where to lie and enjoy the wonderful view. On the opposite side of the room, outside, overlooking the garden, there's a covered balcony perfumed by the surrounding flowers, a cosy and well-ventilated area convenient for those who smoke.