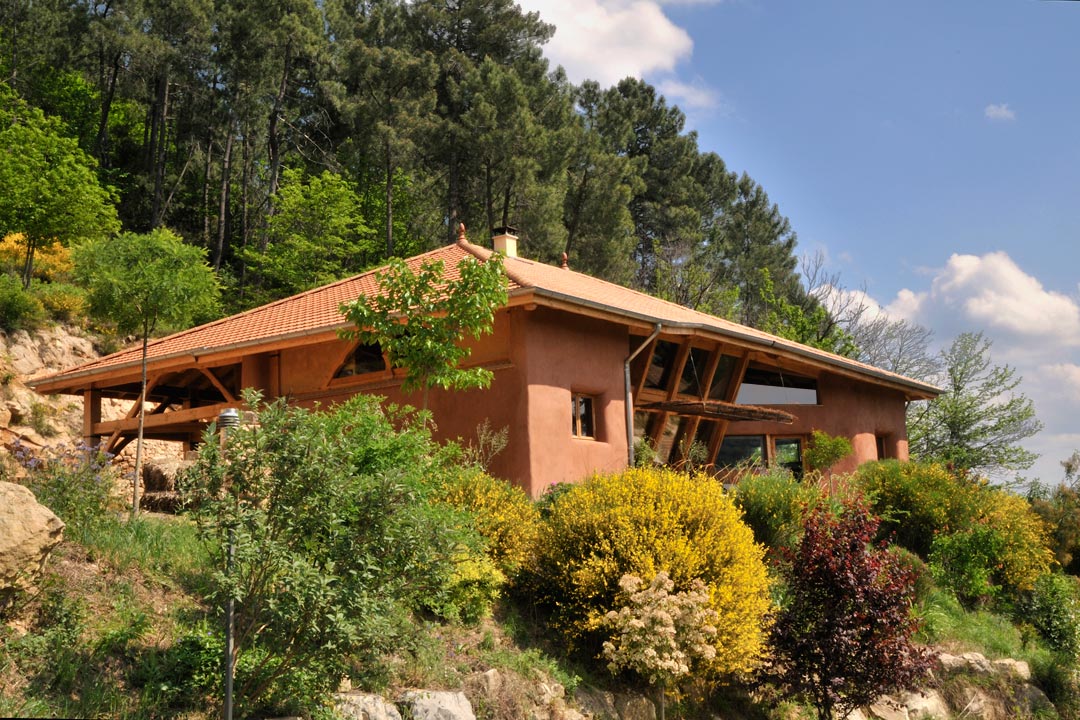 Le Nid des Anges is a holiday cottage located in the south of Ardèche.
It has been dreamed and built by Valery Briot, a young inspired man.The House shows respect and harmony between its natural environment and human beings.
240 m2 of wooden architecture, lightened by large windows giving views of the wonderful surrounding nature. Each season will offer different pleasures for up to 15 people in Le Nid des Anges.
This house is unique…All materials have been strictly selected, for both their virtues and origins. Nothing is undecided: graven timber frame, straw walls, clay plasters, the house is shielded against electromagnetic waves. You'll sleep in natural bedding, made from sheep wool and organic cotton, with spelt wheat ball pillows. Le Nid des Anges is fully equipped with efficient appliances, ventilated by an earth heat exchanger, rainwater recovery, wood-pellet furnace and recycling.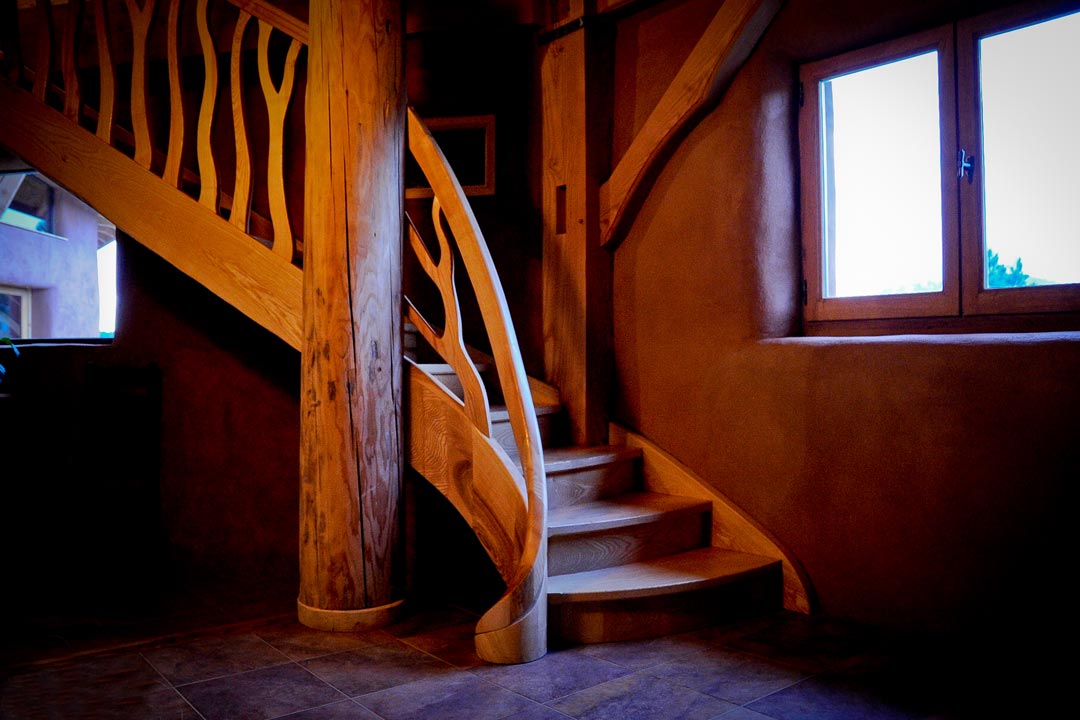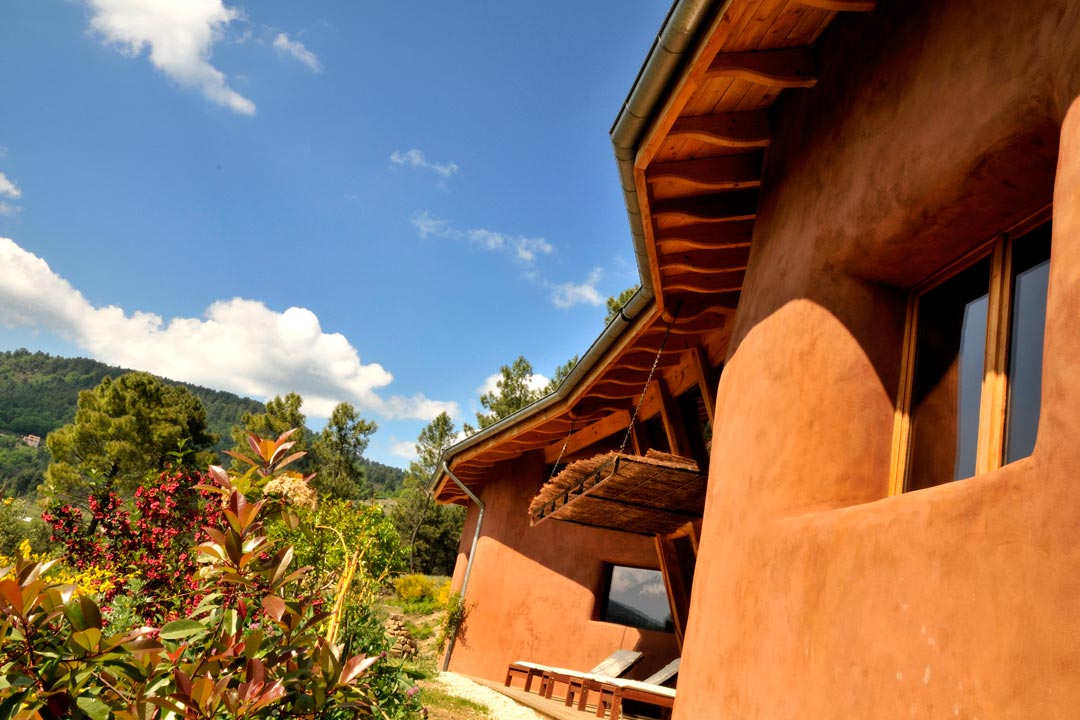 Le Nid des Anges is a place for anyone who wants to decompress and recharge themselves: families, groups of friends, nature lovers.
Our House is also available for workshops, events, courses, trainings…
Please feel free to contact us for more information!